The Fastest BroadbandInternet5G mobile Service Provider
WHAT DO YOU NEED TO USE QCELL 5G?
You need to have a 5G enabled device and an activated 5G sim card, to have 5G service on your sim card. Please visit the nearest QCELL Customer Care Office to request for 5G activation and sign the User Acceptance Form for 5G.
DO I NEED TO CHANGE MY SIM CARD TO USE 5G?
No, you do not need to change your sim card. However, you will need to activate 5G on your sim card because 5G is not activated by default. Please visit the nearest QCell Customer Care Office to request for 5G activation and sign the user acceptance form for 5G.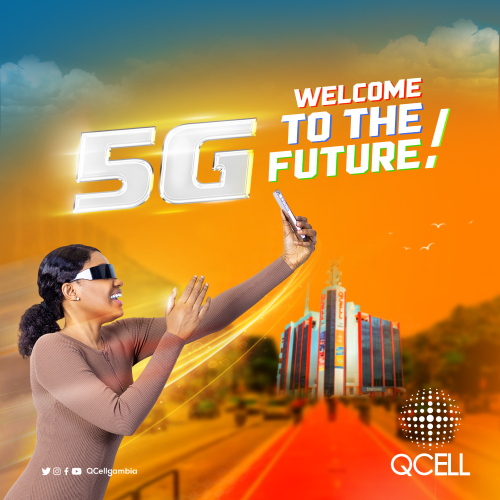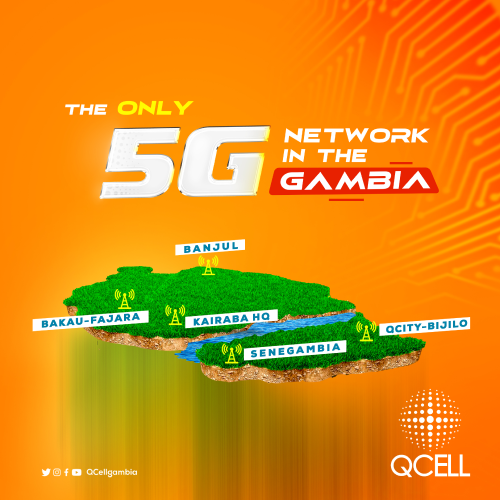 What 5G Services are QCell Offering?
QCell is offering 5G Fixed Services for institutions and homes using CPEs or Mifi devices. Please visit the nearest QCell Customer Care Office to apply for this service. Your location will need to surveyed to confirm coverage.
QCell is also offering 5G Mobile services on your normal voice sim card but the service is not activated by default. You will need to request for 5G activation and sign the User Acceptance Form at any QCell Customer Care Outlet.
Where can I use QCell 5G?
You can enjoy QCell 5G only around select locations for now; Banjul, Kairaba Avenue, Bakau-Fajara, Senegambia and Brusubi Turntable. If you move your device from these locations, your connection will drop to the next highest available service (4G LTE).
CAN ALL 5G DEVICES CONNECT TO QCELL 5G?
Most vendor devices have locked their devices by default and open them by country, as operators roll out 5G. QCell has been working with many vendors to open up Gambia and so far vendors such as Apple, Huawei, Techno have been confirmed to support the QCell 5G network. To confirm if your device has 5G unlocked for Gambia region, kindly call 111 or visit the nearest QCell Customer Care Office.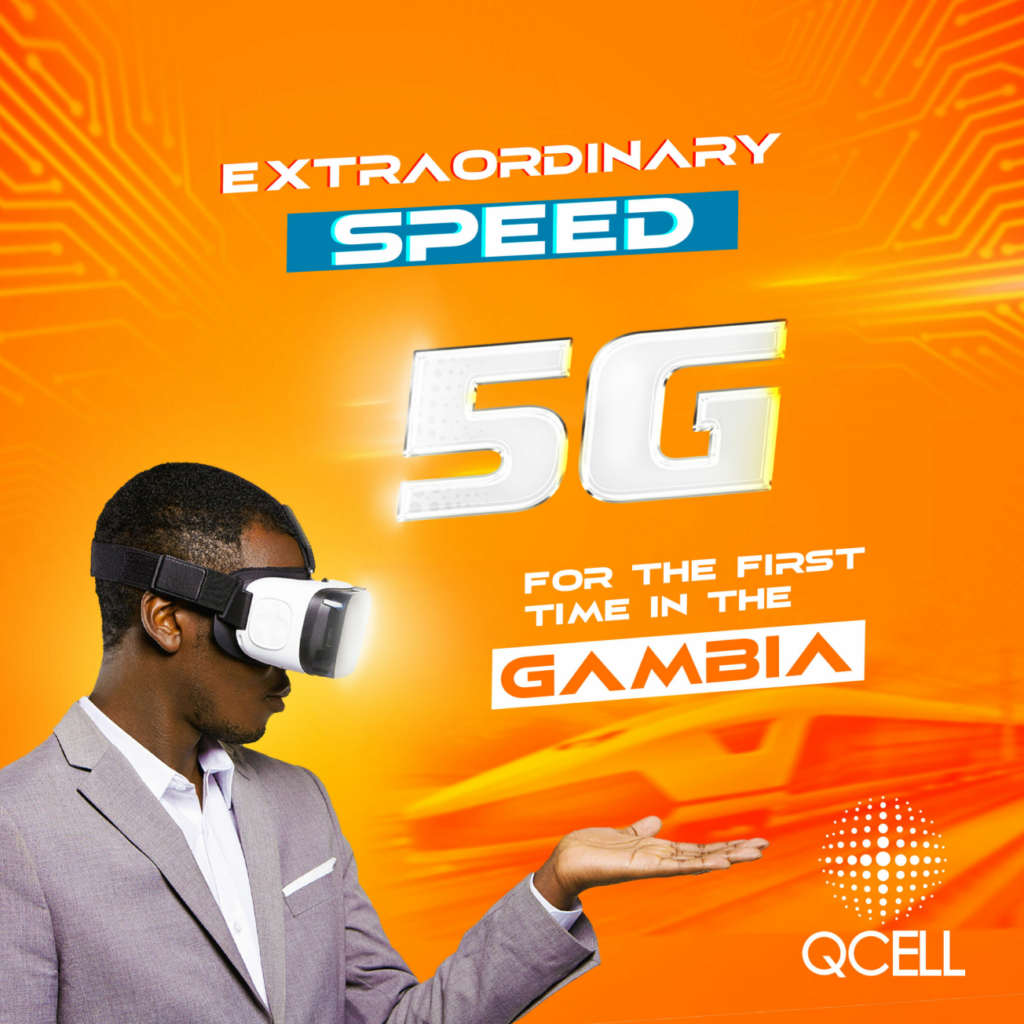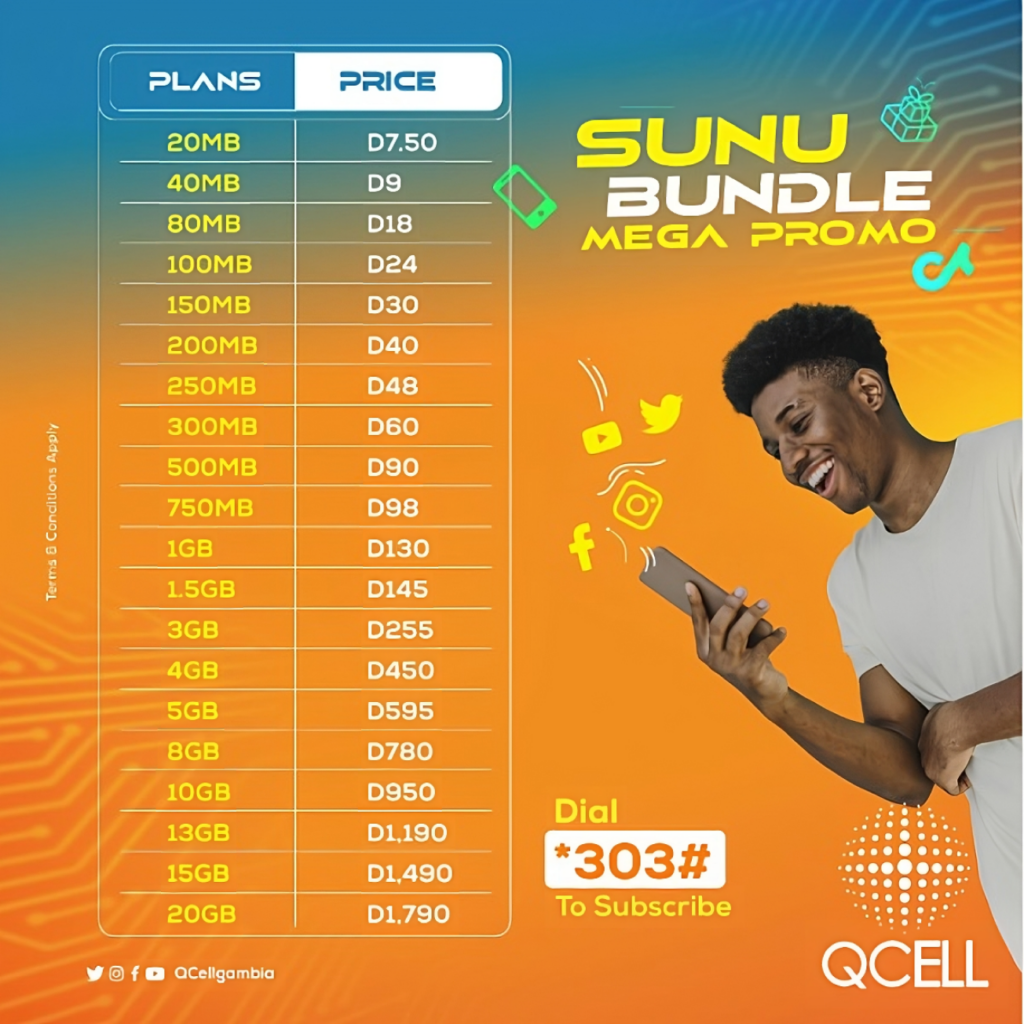 WHY ARE MY MB'S GOING SO FAST WITH MY QCELL 5G?
With 5G, your download speeds increase up to 100 times more than 4G so this will result in your packages finishing in a much shorter time frame. Eg 1GB can be downloaded in as little as 8 secs so that means if you have a 5GB bundle, you can exhaust it in under 1 minute!
Also, most applications such as You tube will automatically detect the speed of your connection and therefore give you a HD (high definition) version of the video you are watching, and this will result in more data consumption than for another person watching the same video on a 3G connection.
We Provide The Best Broadband & ISP
 QCell was the first telecoms company in the Gambia to provide 3G mobile internet service as well as enhanced voice and SMS services.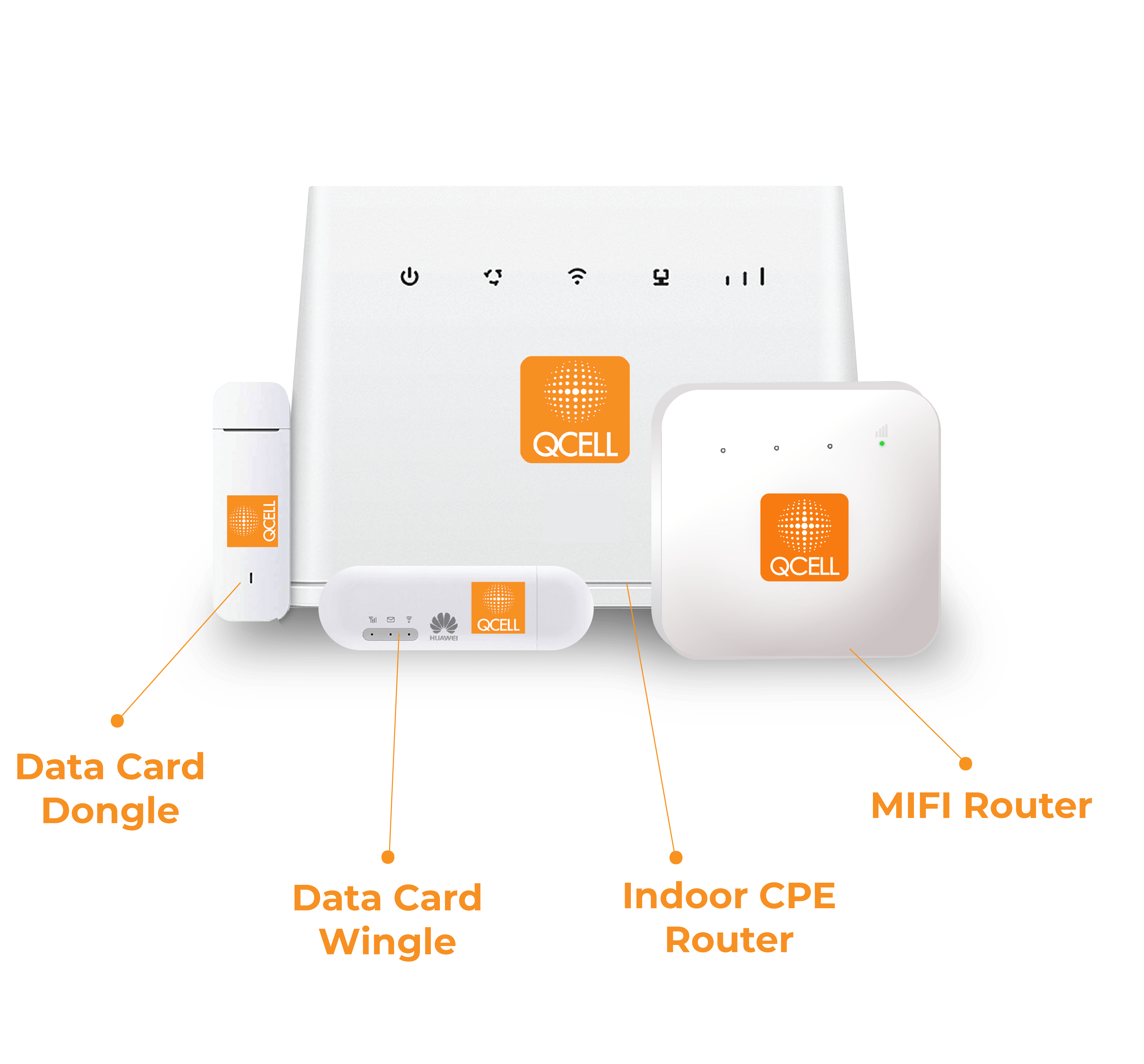 We're Connecting You To Everything That Matters
QCell is the nation's leading ISP providing Broadband Internet Services throughout the country via our WiMax Fixed Wireless solution. We also provide state of the art VPN services to a variety of clients including Government Ministries, NGO's, Corporate Institutions, Diplomatic Missions and many more.
Buy Cash Power With Your QCell Line Through "QPOWER"

Purchase & Register
QCell is giving you the power to purchase Cash Power at your own time, available to you 24hrs a day, 7days a week. This eliminates the constraints of waiting in long queues. You can use your own airtime (credit) to buy cash power anytime.